Welcome to Biblical Israel Ministries & Tours 
Shalom! Thank you so much for visiting our web site. We are so very honored to be able to share our ministry and unique teaching / tours with you! We are an evangelical / Bible-based non-profit ministry that is dedicated and committed to offering two primary things:
We offer unique, in-depth, "non-touristy," and highly biblical tours to Israel (& other lands of the Bible)
We offer unique & life-transforming biblical teaching that focuses upon learning the Bible in the context of the land of Israel.
QUICK LINKS:
Go HERE if you are interested in our Upcoming Israel tours in 2022-2023 led by Dr. John DeLancey
Go HERE to purchase our new "Biblical Israel by Air" drone video.
Go HERE to follow our Greece-Turkey-Italy Tour (Sept 5-18, 2021).
Go HERE to watch our teaching videos on our YouTube Channel.
Go HERE to download our revised "Site Summaries" of 42 biblical sites (PDF).
Go HERE if would like to have one of our "Bringing the Bible to Life" (BBL) seminars in your church.
Dr. John DeLancey's email: Drjohn@biblicalisraeltours.com. Phone number: 412-999-5697
Personal Greeting from Dr. John DeLancey
Watch, listen, and enjoy a personal greeting from Israel from Dr. John DeLancey, Director of BIMT. Enjoy some of our spectacular drone video of various regions of the land of the Bible and numerous biblical sites!
We hope this word of greeting gives you a good sense of the types of Israel trips and the in-depth teaching we offer. We love unfolding the context of the Bible for you in a way that brings the Bible alive! Thanks and blessings for visiting us today! We are so very thankful for the opportunity to share our ministry and personal friendship with you We are here to serve and help you grow in your understand of God's Word "in context" and to inspire your faith walk with Christ!
To date, Dr. John has led 73 Israel tours in addition to his one year of study as an archaeology and historical geography student in Jerusalem in 1981-82. He has also excavated at 6 archaeological sites in Israel to date and has led 12 Greece Trips. Because of Covid, 16 trips to date have been postponed. However, we are hopeful that all our 2022 trips will happen as scheduled.
NOTE: Go HERE to see highlights of our February 2020 Israel-Egypt Tour. Go HERE to see highlights from our January 2020 Israel Tour. Go HERE to see highlights of our latest September 2021 Greece, Turkey, & Rome Tour.
Biblical Israel by Air Drone Video
Biblical Israel Ministries & Tours
is excited to offer our "one-of-a-kind" drone video called
Biblical Israel by Air
! This drone project is a unique
one-of-a kind
biblical resource that we pray God will use to add a deeper enthusiasm and understanding in your reading of God's Word! Compiled and narrated by Dr. John DeLancey, this drone video features footage of over 55 biblical sites in Israel as well as a few sites in Jordan. The entire land of Israel is covered in this video, with bonus coverage of Mt. Nebo, Machaerus, Petra, and Wadi Rum in Jordan! We are offering it in
three formats
:
DVD FORMAT
This is a DVD video that will play in your DVD player or computer. The resolution is the standard 720 resolution. The price of $30 includes free shipping. This is a version narrated by Dr. John DeLancey.
THUMB DRIVE FORMAT
This format features two .mp4 files playable on your Smart TV and of course computer. These two files are a narrated version and a non-narrated version. These files are at a much higher 1920 – 1080 resolution. It looks really sharp! The price of $45 includes free shipping.
DOWNLOAD FORMAT
You can download the video. The complete video can be purchased for a price of $40. Individual site videos can be downloaded for $4.00.
"Life transforming Israel tours & teaching in the context of the land of the Bible"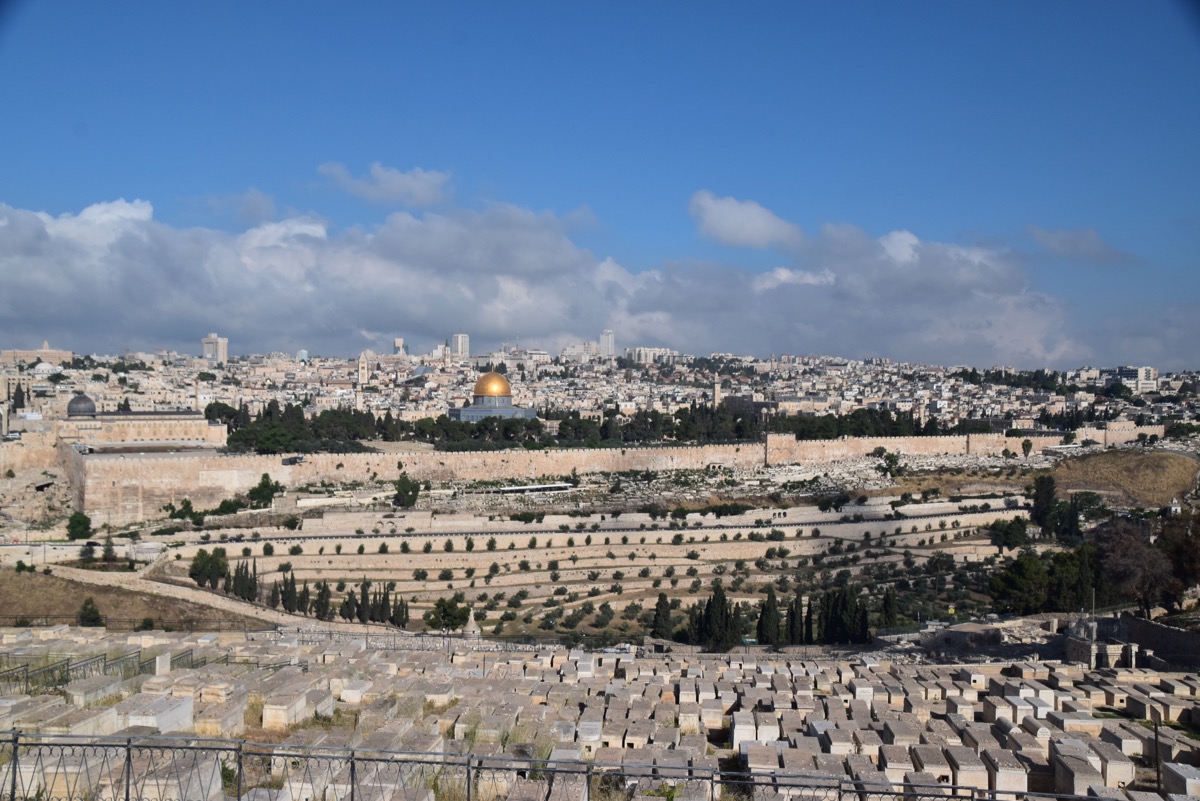 Join an Israel Tour
Biblical Israel Ministries & Tours (BIMT) offers some of the most unique Christian Israel tours on the market. What sets us apart are the many more biblical sites (vs. "traditional" sites & churches) we visit (many are off-the-beaten-path sites that other groups don't go), the in-depth biblical teaching and experiences Dr. DeLancey offers at each site, and the spiritual formational / discipleship lessons we encounter on the way. We also uniquely include optional hikes into each Israel program, allowing you to experience "walking the land" firsthand. We also take time for reflection and worship. Gleaning from Dr. DeLancey's unique itineraries and his vast experience and expertise sets each of our tours apart from others! Go HERE if you are interested in any of our upcoming Israel tours. Tours are now scheduled into 2022 and 2023!
Life Impact
Every Israel trip really is the ultimate discipleship program that will help you go deeper and grow stronger in your spiritual walk with God! Your excitement for reading God's Word will reach new heights and your heart will be touched beyond imagination!  Simply put, a trip to Israel and other lands of the Bible is a lifetime investment in your "faith walk." You will never be the same!
(New!) Free On-line "Trip Preparation" Course
We are so pleased to share 1 class (about 2 hours) of on-line teaching to help you prepare for the your trip. This will be through the Zoom video platform. Dr. DeLancey will personally teach this class and walk you through a series of helpful trip and travel suggestions and many of the biblical connections in advance of your trip. These will be offered about 4-6 weeks prior to your tour. We cover trip suggestions as well as biblical connections.
Host a "BBL" Seminar for your church!
One way for us to bring "Israel" to churches around the country is through our "Bringing the Bible to Life" (BBL) seminars! This seminar includes 7.5 hours of solid biblical teaching. Our aim is to bring the Bible to life through the teaching of the physical settings of the Bible. We do this through teaching biblical archaeology, historical geography, the Hebraic background of the life & ministry of Jesus, and the customs & culture of the Bible.
A Discipleship Encounter
The seminar includes seven power point presentations, aerial / drone videos and footage, and detailed teaching that will help you "connect the dots" between the many stories from the Bible and the land. Specifically, the Bible will be opened in "3-D color," including the history and stories of the OT to the life of Jesus! While the seminar is geared towards helping you understand what we like to call the "playing board" (the "land") of the Bible, there are also many life-lessons and spiritual formational applications to be gleaned! Other than providing transportation for Dr. DeLancey to your church or conference, each BBL seminar is free!
New: On-Line Teaching Version of our BBL Seminar
This is a multi-session class that will teach the Bible. We will use the study of historical geography, biblical archaeology, customs & culture of the Bible, and the Hebraic background of Jesus. This course will conclude with bringing to life various stories from the Bible where they actually took place. Check the Events Page HERE of our web site to keep track of when the class sessions are offered. Go HERE to learn more about this on-line teaching.
Meet our Director
Rev. Dr. John DeLancey serves as the Director of BIMT.  Dr. John studied in Jerusalem as an archaeology & historical geography student for one year (1981-82), pastored for 26 years (in two evangelical churches in MN & PA), excavated at 6 archaeological sites (City of David, Kh. Nysia, Abel Beit Maacah, Gezer, Gath, and Libnah), and to date has lead 73 Israel trips (and many of these to Jordan & Egypt). He brings a unique wealth of knowledge and experience to every trip he leads. He has also led 12 Greece & Turkey "Footsteps of Paul" trips.
Pastor John writes his own itineraries for all his trips, making them non-cookie-cutter trip. They are non-touristy and unique in many ways! His passion is to teach the Bible in the context of the land of Israel and to lead people to a life-transforming faith experience! His expertise is historical geography and biblical archaeology of Israel!
Dr. DeLancey is married (Sue) and they have three grown children and one grandchild. They also have two golden retrievers and three cats. He enjoys ultramarathons/trail running, mountain biking, hiking, kayaking, and umpiring baseball.
He has authored the book Devotional Treasures from the Holyland (now in its 3rd edition) and other teaching resources. His newest book, Connecting the Dots Between the Bible and the Land of Israel will be published and available in December 2021.
12 Minute Virtual Tour of Israel
Dr. DeLancey put together this 12 minute virtual tour of Israel that takes you to many biblical sites. From Old Testament sites to locations where Jesus walked, you will get a good sense of the unique regions of the land of Israel. The tour ends in Jerusalem, Israel's historic and biblical capital.