Jesus was here (most likely)!
Biblical Israel Ministries & Tours (BIMT) is all about teaching the Bible in the context of the land of Israel and other biblical countries (Jordan, Egypt, Turkey, Greece, and Italy). There are over 100 biblical sites in Israel alone that have been excavated. Magdala  is one of them.
Below you will see one of our latest YouTube Bible teachings. I want to take you there to Magdala. Matthew 16 tells us that following the Feeding of the 4,000 (perhaps somewhere on the SE corner of the Sea of Galilee), Jesus and His disciples sailed into this port city. Magdala was one of at least 15 ancient harbors discovered so far along the shores of the lake.
The most impressive ruins to see here is that of the First Century synagogue. It is a modest structure that seated maybe 50-60 at most. Jesus most likely taught here, even though only general statements are recorded in the Gospels of Jesus "teaching in synagogues…" (e.g. Matthew 4 and 9).
"It is very special to think that Jesus taught from this First Century synagogue. We can picture Him stepping into this structure and sharing about the kingdom to those sitting on the stone benches."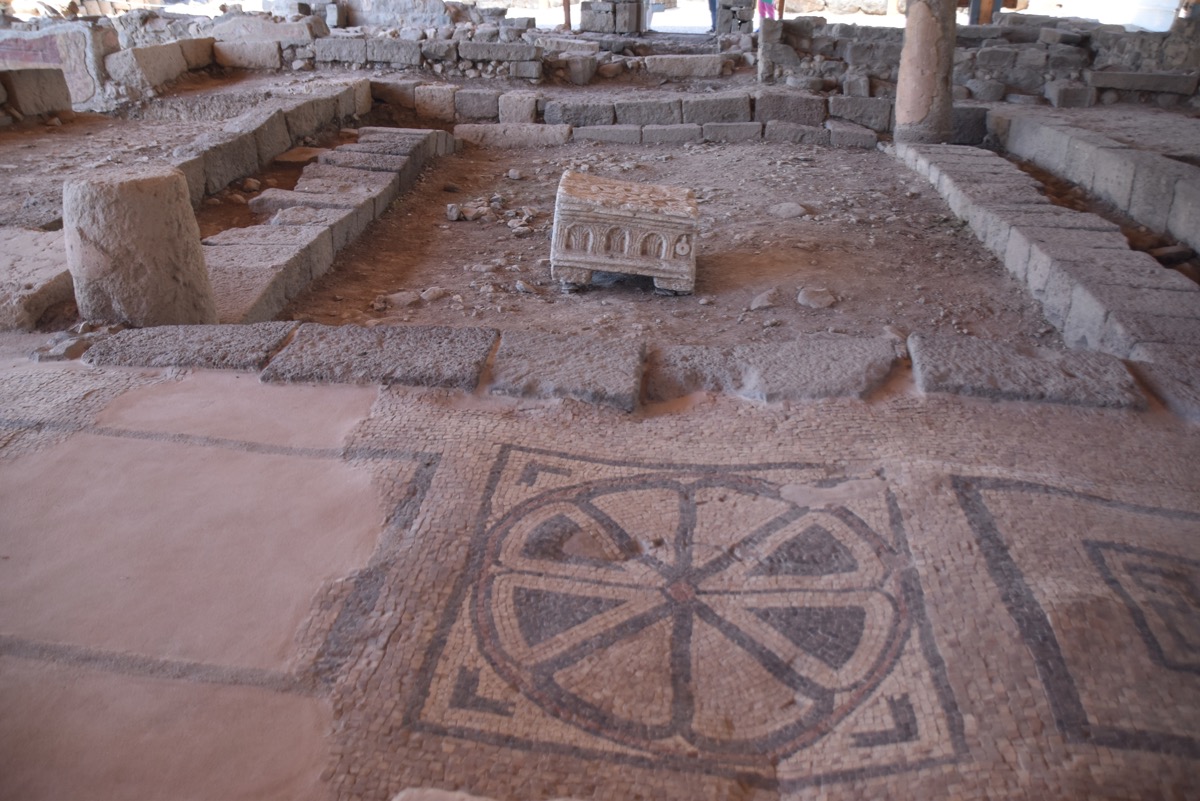 The video
This video teaching also features the
miqvot
(e.g. ritual baths) discovered here. Uniquely, these have been the only ritual baths in the entire country that we fed water from the lake through a pipe system. I hope more of the city will be uncovered in the years to come.
The video ends with a visit to the new chapel built here. It features four beautiful wall reliefs that preserve some of the ministry activity of Jesus. I hope that this teaching will help you learn about the Bible in the context of the land of Israel. Go
HERE
to see all our YouTube teachings and videos.
By the way, while this teaching video below does not include any drone footage of this site, we have produce a resource that does. It is called
Biblical Israel By Air
. In August (next month!) you will be able to purchase a copy of
Biblical Israel By Air 
from our web site:
www.biblicalisraeltours.com.
It will be available in a DVD format (720 resolution), Thumb Drive (1920 x 1080 resolution), and eventually by download. Also coming in the future for download only will be drone video of the individual sites covered in
Biblical Israel By Air 
video. Stay tuned!
We also invite you to join one of our upcoming trips as well! Stay tuned for updates too!
In the meantime, enjoy this teaching video.